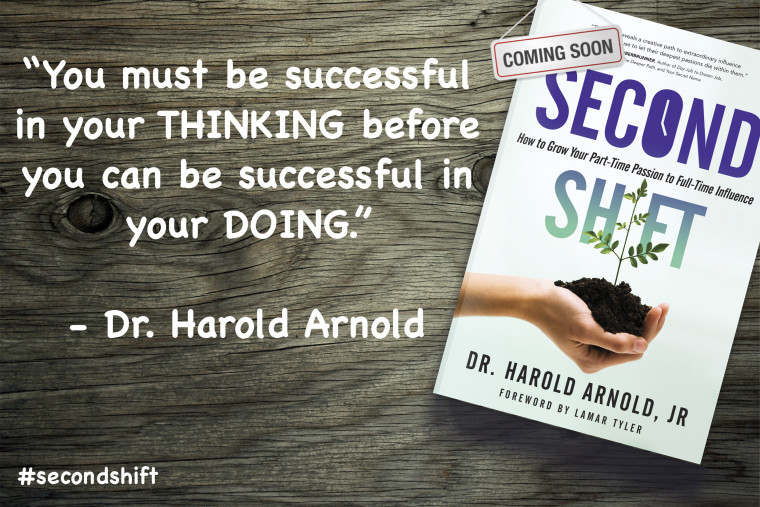 You and I were born for influence.
We dream of living a legacy worthy of the investment that God has placed in us.  We refuse to settle for ordinary. We have tough days. We get discouraged at times.
But, we keep pushing because we know that our lives are not just about us. It is about what God desires to do through us. We are here for something bigger than ourselves.
While some are blessed to pursue their passions as the primary responsibility of their day, our passion portfolio comes alive after hours–after the job(s), after the household duties, after the children are put to bed.  When others are winding down, we are winding up.
We are the Second Shift Nation. The world depends on us to bring our dreams to life. But, we depend on God and each other.
On March 1, 2016 I will be releasing Second Shift: How to Grow Your Part-Time Passion to Full-Time Influence to breathe life, hope, and inspiration to every member of Second Shift Nation.
This faith-inspired book (all 250+ pages) will take the reader through a journey to develop the attitude, spiritual direction, and relationship skills to claim everything that God has for him or her.
I have asked God to bring hundreds of people who believe in this vision and are committed to launch this important book with prayer, praise, and promotion. Here are just a few of the many endorsements that influential leaders have said about Second Shift
"Thought-provoking, passionate, practical—Dr. Arnold writes to the deep longing within us to live out our life's purpose. Highly recommended!" —Marlene Bagnull, Litt.D., Author and Director of Colorado and Philadelphia Christian Writers Conferences
"Reading Second Shift will bless you! Dr. Arnold's intriguing title (and definition of it) is explained in the context of his family history. He is transparent, sharing his struggles on his own second-shift journey. Throughout this book, Dr. Arnold cheers you on, urging and showing you how you can experience your dream life—step by step. His chapters are personal coaching sessions enabling you to achieve your goal. His insights are lifechanging. Seldom do I say a book is a must read, but Second Shift is!" —Dr. Clarence Shuler, President and CEO of BLR: Building Lasting Relationships
Do you dream to reach your best for God's kingdom but struggle to find the time and energy to do it amidst all of your other responsibilities? Then, you are perfect for the Second Shift Launch Team.
What's In It For You?
A free digital copy of the Second Shift book
A free ebook "10 Proven Steps to Extraordinary Influence"
Join a private group with Dr. Harold and the launch team and get access to behind the scenes updates and surprises
Satisfaction of knowing that you made this movement happen
What Will You Be Required To Do?
Pray that this book and its message reach viral proportions
Read a pre-release version of the digital book.

Buy

a physical copy of the book on Amazon.com on launch day, March 1, 2016. I ask that you be willing to spend $17 to help support the book.
Share with your friends and followers online by writing a blog post and posting on Facebook, Twitter, and Instagram about the book before, during and after launch week (March 1st, 2016)
Post a review on Amazon before the launch date (March 1st, 2016)I pray that you consider joining this Second Shift launch community. I'm taking applications now. Just click the link here for the quick application. are looking for amazing leaders to be part of the launch community and I hope you'll join us. We're taking applications now.