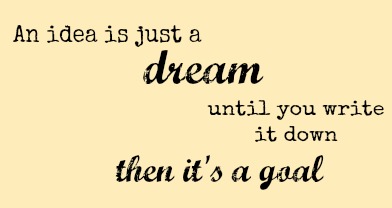 Podcast: Play in new window | Download
Subscribe: Apple Podcasts | Android | RSS
Show Agenda
Resource Corner: Way of Life App
Spotlight: Carlos & Katherine Greene, The Goal Planner, LLC (Atlanta, GA)
Featured Presentation: 5-step Guide to developing your Family Mission Statement
Show notes at haroldarnold.com/LYH004
Resource Corner: Weekly segment aimed to introduce you to a helpful family resource
App:  Way of Life App – The Ultimate Habit Maker & Breaker
Invest less than a minute daily to track, identify and change your habits with Way of Life's unique red/green color system.
As you collect more and more information you will be able to easily spot positive and negative trends in your lifestyle using the trend chart.
FEATURES
Easy readable charts
Trend lines
Share charts with friends
Note-taking capability
Updating takes less than a minute a day
User-customizable
Daily reminder
Hear a comprehensive review of the Way of Life App by PodcastAnswerMan, Cliff Ravenscraft at http://gspn.tv/pabl573/
Spotlight: Features an organization that is doing excellent things to impact families
Spotlight: Carlos & Katherine Greene, The Goal Planner
Key Thoughts:
Website: thegoalplanner.com
Products: The Goal Planner Workbook
Family Priority Movement: 2014 Families
Success Secret: "Leaders need to be "naked and not ashamed. We've gone through troubles for a reason"
Top Priority for Family Leaders over the next 3 years: 'If we just listen, people will tell you their stories"
Social Media Connections: Facebook (thegoalplanner) / Twitter (@thegoalplanner)
Featured Presentation: 
This weeks episode: "5 Steps to Developing a Family Mission"
Episode Highlights
Click here to read the full blog post with details on each Step.
Mission statement – a formal summary of the aims and values of a family
Step 1: Seek Family Buy-in (Explain to the family what you are doing and why)
GOAL: Gain full family participation in the process
Step 2: Ask each person to individually write an answer to two questions. 
GOAL: Help each person to project beyond their day to day transactions into what they want to see as their core identity
Step 3: Brainstorm the giftedness of each family member
GOAL: Affirm the value and special contribution of each person
Step 4: Self-appraisal of each family member
GOAL: Synthesize the family and personal perspectives 
Step 5: Develop family strengths and mission statement
GOAL: Devise a family mission that captures the uniqueness of each family member
Here is what we came up with for the Arnold family mission:
"Modeling excellence as a discipline for experiencing God in creative ways"
Ignite 2014: If you're looking for an opportunity to join with other ministry leaders at a private, intimate 3 day, 2 night retreat that promises to elevate your ministry and your marriage to the next level, visit HaroldArnold.com/ignite to learn more
Please leave a rating and/or review on iTunes or Stitcher. This will tremendously help me.