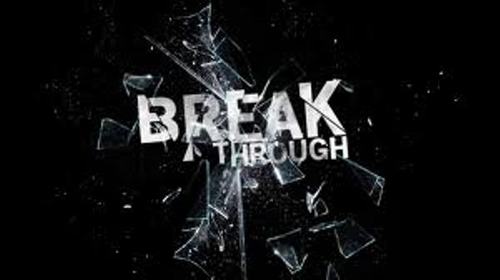 Podcast: Play in new window | Download
Subscribe: Apple Podcasts | Android | RSS
Show Agenda
Featured Presentation: My Vegetarian Breakthrough  – Part 2
Featured Presentation
In Part I, I outlined the six lessons I learned for my own personal development.
In Part II, I address the final final six lessons as well as some spiritual insights I've gained.
My big lesson is that "Breakthrough is an attitude." So, in a very real way my 12 months as a vegetarian was really about my own attitude adjustment.
This adjustment started with three spiritual insights that I have to internalize into my core fabric, not just head knowledge. I'm still working on these. But, I'm trying.
Spiritual Insights for Breakthrough Influence
Trust wholeheartedly that God is working everything together on my behalf even when I can't see or feel it
God is not impressed (or moved) by many of the things that impress me
The more I do, the less room I leave for God
Resources referenced in this Episode
John Quincy Adams quote "If your actions inspire others to dream more, learn more, do more and become more, you are a leader."
Zig Ziglar quote, "You can get everything you want in life if you help enough others get what they want."
Ancient Chinese proverb, "when the student is ready, the teacher will come".
Michael Hyatt book, Platform: How to get noticed in a noisy word 

(affiliate link)
The Final Six Lessons For Breakthrough
Lesson #7: Expand Your Platform
Lesson #8: Give More Away
Lesson #9: Offer Exceptional Value
Lesson #10: Follow the Experts
Lesson #11: Think Like a Business
Lesson #12: Be the Breakthrough
Blessings on your own efforts to "Be the Breakthrough". I look forward to hearing about your journey and successes.
I would love to hear your thoughts about these 12 steps. Which one best resonates with you? 
How can I pray for your breakthrough?
Ignite Promo: If you're looking for an opportunity to join with other ministry leaders at a private, intimate 3 day, 2 night retreat that promises to elevate your ministry and your marriage to the next level, visit HaroldArnold.com/ignite to learn more
Please leave a rating and review on iTunes. This will tremendously help me.