(Book)
When it comes to life, most people are passive spectators. They watch events unfold a day at a time. They drift along, often to destinations they would have never consciously chosen: failing health, a broken marriage, or a stalled career. But it doesn't have to be this way. You can live your life on-purpose. It begins with a life plan. In this step-by-step guide, you'll learn how to get from where you are now to where you want to be—in every area of your life.
Marriage ROCKS for Christian Couples
"The Book that started a Movement"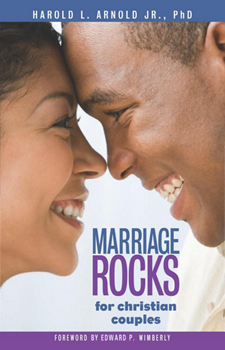 What is your marriage purposed to achieve? Many couples start off with a strong sense of romance. But, few even consider their purpose as a couple. Yet, this is what separates those who "survive" from those who "thrive". Marriage ROCKS™ teaches couples how to elevate their marriage to a higher level of physical, emotional, and spiritual intimacy by incorporating timeless principles of redemption, offering, covenant, knowledge, and sacred space into their relationship.
Each chapter blends relational, spiritual, and cultural truths to offer practical tools for couples. At the end of each chapter are exercises for each spouse to consider individually and as a couple. If you are ready to move beyond survival mode or if you are preparing to get married, you can change the course of your marriage by seeing it the way it is designed to be.
Buy Now
---
Marriage ROCKS for Christian Couples: Leader's Guide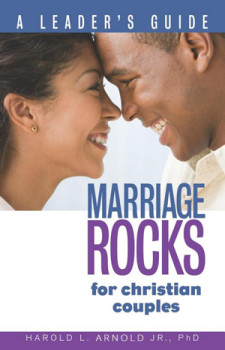 The Marriage ROCKS Leader's guide is a companion resource for the Marriage ROCKS for Christian Couples book and provides you everything   you need to start and facilitate a small group for couples. This Leader's Guide walks you step-by-step in leading couples on   a magical journey of transformation.
Each chapter in the Leader's Guide contains an in-depth review of the corresponding chapter in the primary book. It also provides background information for a facilitator to consider in reviewing the primary themes of the chapter contents.
Many couples rely on the 1.5 hours of exercises and questions at the end of each chapter to help them facilitate discussions with other couples. Marriage grows through accountability. And, the Leader's Guide gives you all that you need (except the food) to have an entertaining and enriching group discussion with married and engaged friends.
Buy Now
---
The Ignite Ministry Couples Retreat  (Live Event)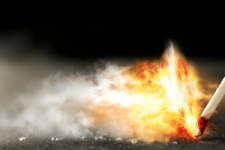 Ministry takes a toll on couples and families. You give and give. Yet, how often do you take the time to replenish your reserves.
Are you ministering from your overflow or your reserves.
If you are ready to take your marriage and your ministry to the next level, the Ignite Ministry Couples' Retreat may be for you.  By spending this all-inclusive weekend with us, you will increase your network, learn new family ministry tools, and enhance your own marriage in the process.
Learn More
---
The Restoration of Marriage: A Collection of Spiritual Insights  (Free Resource)

This collection of Dr. Harold's popular articles acknowledges the challenges that married couples often face in their efforts to move their marriages towards deeper levels of emotional commitment.
However, couples are encouraged to utilize tools to rebuild the broken pieces to restore the intimacy they desire.