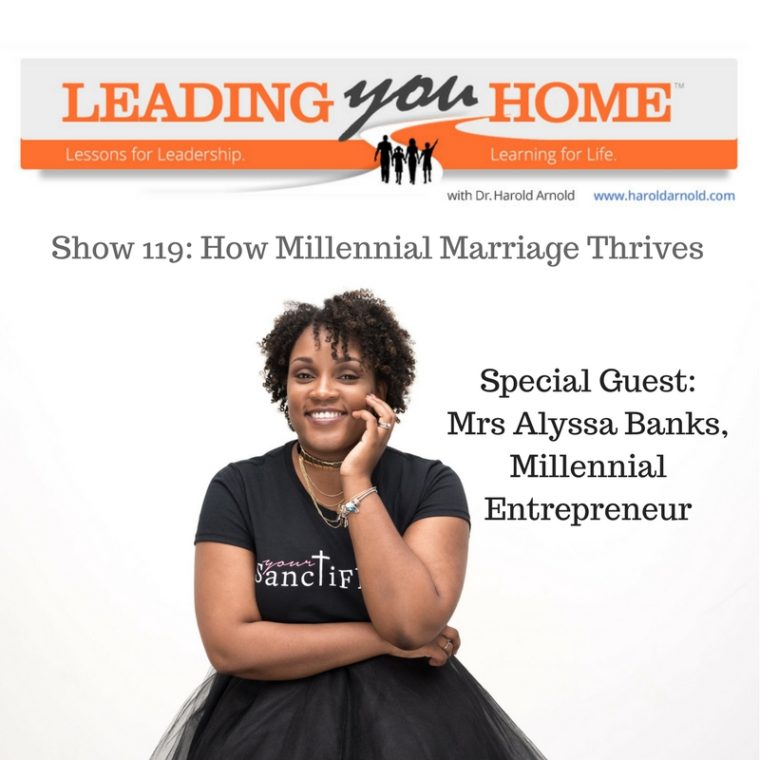 Podcast: Play in new window | Download
Subscribe: Apple Podcasts | Android | RSS
Show Agenda
Faith in Focus: "The Gift of Openness"
Featured Presentation: How Millennial Marriage Thrives with Special Guest, Alyssa Banks, SanctiFly Chicks Academy
Recommended resources by Alyssa Banks:
Website: TheSanctiFlyChick.com
Email: thesanctiflychick @ gmail.com
Other Helpful Marriage Resources:
The Unfair Advantage: A Grace-inspired Path to Winning at Marriage, Dr. Harold Arnold, Jr.
Faith in Focus: The Highest Prize (Proverbs 14:6)
"Cynics look high and low for wisdom – and never find it; the open-minded find it right on their doorstep! " (MSG)
Featured Presentation: How Millennial Marriage Thrives
Special Guest: Mrs. Alyssa Banks, Millennial Entrepreneur
Why is Millennial Marriage a Dilemma?
According to the Pew Research Center, traditional marriage has been on a downward trajectory for generations, but among millennials marriage may be in an all out free fall. The Pew Research Center reports that 25 percent of millennials are likely to never be married.
A recent Urban Institute report finds that an unparalleled number of today's millennials are likely to delay marriage into their 40's. In fact, there is some evidence that the marriage rate for millennials might drop to 70 percent — a figure well below rates for boomers (91 percent), late boomers (87 percent) and Gen Xers (82 percent).<
In this episode, I discuss the following important topics and much more with my special guest: