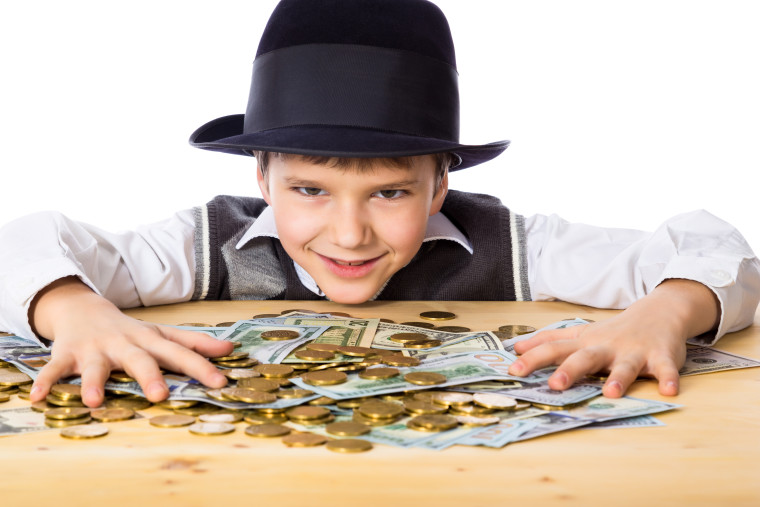 Podcast: Play in new window | Download
Subscribe: Apple Podcasts | Android | RSS
Show Agenda
Featured Presentation: Generation One – Teaching your children about wealth
Featured Presentation
According to
CNBC.com
, a new survey from UBS asked 4,450 investors what it means to be wealthy. More than half of tthem said that being wealthy means having "no financial constraints on activities."
In this second half of my life, I want to pursue a life where there are no financial constraints on our activities.
My wife and I want to be Generation One when it comes to wealth creation—the last generation to start from zero.
As a member of Generation One, I've identified the top ten wealth lessons that I want to teach and demonstrate to my children.
Lesson #1: Employer stability is largely an illusion. It is more stable to have ten of your own clients than to work for one employer who can let you go at will.

Lesson #2: Don't be enamored with a six figure salary, three weeks of vacation, and benefits when you can become the employer yourself and make a seven-figure salary, have as much vacation as you like, and secure your own benefits plan

 

Lesson #3: Inflation will never allow you to save your way to wealth. You save until you see a prudent investment opportunity that will allow you to outpace inflation.

Lesson #4: If you want true financial freedom, you must develop your own business. You will not get wealthy working for someone else.

Lesson #5: Look for opportunities to provide a service for which people will pay. If you hear at least three people talk about something they wish existed, then create it yourself.

Lesson #6: Thoroughly research your business decisions but avoid analysis paralysis. Look carefully but don't be afraid to leap.

Lesson #7: Always seek the company of others who generate more money than you do. Strive to be the poorest person in the room.

Lesson #8: The color of money is green. Shrewd business people will respect green. So, don't let racial and ethnicity assumptions constrain you.

 

Lesson #9: See other businesses as possible collaborators not as competitors. Don't think of business as a zero sum game. Look for ways to expand the pie.

Lesson #10: Know your value and your strengths. Do what you're best at and hire others that can do the other things faster and better than you 
I'd love to hear your perspective on these ten lessons. With what do you agree or disagree? Leave a comment.
Get your FREE copy of the "10 Proven Steps to Extraordinary Influence" at haroldarnold.com
Please do me a huge favor and click HERE to go to iTunes and leave me a rating and review. It will only take 2 minutes of your time. And, it means so much to me. And, just for you, I'll give you a shout out on the next show.