You probably never thought about how a visit to Chick-Fil-A can teach you a valuable leadership lesson on giving. But, that's just what happened to me last weekend.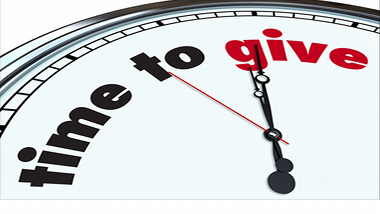 Last weekend on a blustery early Spring day, I had the opportunity to visit my local Chick-Fil-A restaurant in Langhorne, PA and meet its owner/operator,  Dave Heffernan. As employees and patrons scurried around serving and being served, we found a empty booth in the front of the restaurant near the registers. We were so thankful to Dave both for being very gracious with his time (his willingness to take time out of his busy Saturday afternoon to talk with us about his highly successful restaurant) and also his candor.
In talking with him, I learned that his  Chick-Fil-A restaurant is the top-performing Chick-Fil-A in this entire region. Pretty impressive, right?
So, as a student of "leadership", I really wanted to understand what  were the keys to his leadership success. I even asked him how much of his success was based on his location versus his own leadership prowess. However, even before he answered this question I could tell that his authenticity and enthusiasm had to be important ingredients, as he oozed of them both.
As Dave shared a number of interesting facets of the business, it quickly became evident to me that his personal success and the performance of this restaurant reflect a culture of giving—just as he was modeling at that very moment in so graciously giving us his valuable time to me (a complete stranger). Though the conversation, however, he shared his own Christian faith and how he feels his faith compels him to generously give both of his time and his money.