Pastor Rick Warren starts his NY Times bestselling book, "The Purpose-driven life" (affiliate link) with what for me has become one of the most influential sentences ever written. It goes like this "It's not about you."  This timeless book challenges me to re-orient the starting point of my dreams from my own happiness to God's pleasure. For me, that has changed everything—a turning point. That was the day "I" died.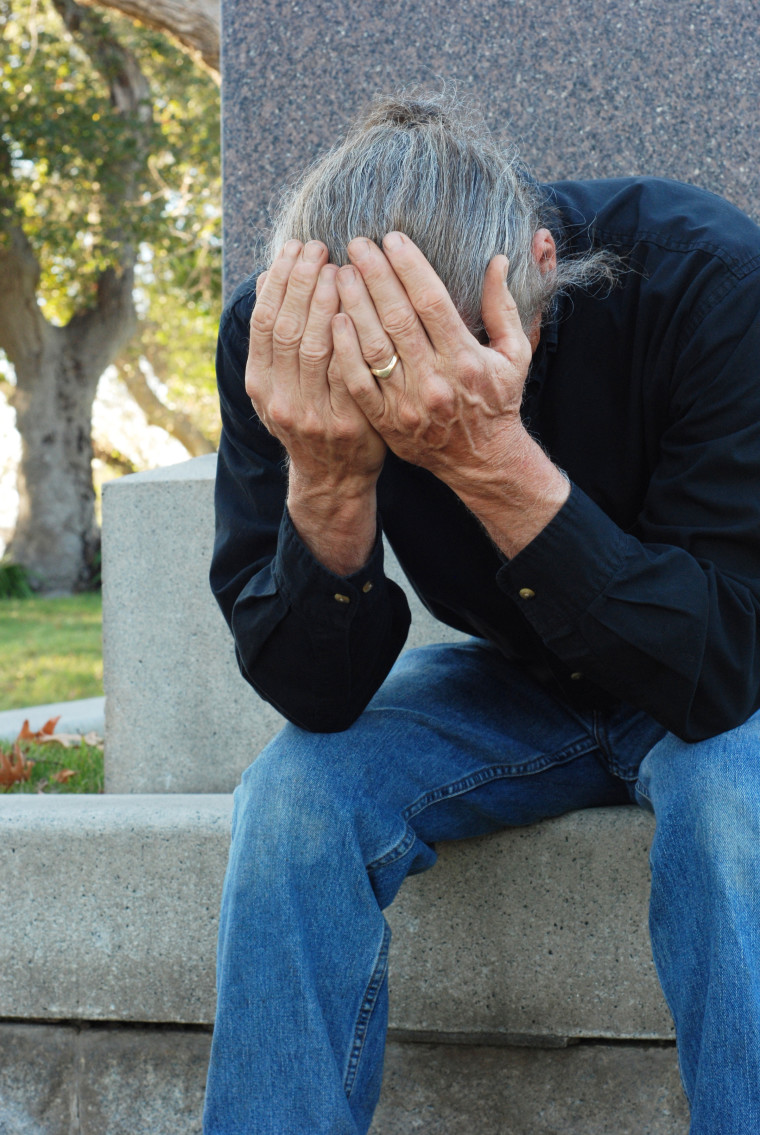 For many years, I have desired to be a person that positively influences the lives of those around me. I pursued a graduate degree in Marriage and Family Therapy to understand how to give hope to marriages and families in crisis. I wanted to be a voice for hope. I wanted to challenge families  to tap into the internal and external resources to save a marriage, improve their parenting skills, or help establish a more nurturing family climate. I wanted to help the family.
After finishing my graduate degree in Marriage and Family Therapy, I went on to complete my doctorate in Psychology. I had long wanted to earn a Ph.D. Here was my opportunity to pursue that dream. The day I graduated was one of the most satisfying and proud days of my life. I had dreamed about that day for a long time. I felt empowered.
In addition to the intrinsic satisfaction  of attaining the degree, I envisioned the doors that it would open for me. I wanted to be seen as an authority figure on the subject of relationships, organizational culture, and leadership.
I wanted to help organizations establish more relational cultures. I wanted to show teams how to leverage cross-cultural strengths to become high performance teams. I wanted to consult with profit and non-profit organizations on how develop more family-friendly cultures.
With these graduate degrees in my rearview mirror, I set out to write my first book, Marriage ROCKS for Christian Couples. I wanted to document my own model for helping couples see the connection between the spiritual and relational aspects of their marriage. I wanted them to understand marriage as a sacrament. Though there are tons of marriage self-help books on the shelves, I believe I had something unique to share. I wanted to help Christian couples better leverage their spiritual identity to improve their marriage. I wanted to help Christian marriages learn to thrive.
In the years since, I have conducted countless workshops and seminars. I have written dozens of articles. I have appeared on numerous television and radio programs. I have tried to approach every one of these endeavors with a a spirit of excellence. I have given what I felt was my best. I wouldn't have it any other way.
I felt like I had done as much as I could. But, the doors that I though would fly open didn't even crack. The book that I thought would sell itself, has barely registered on the radar.
Something was amiss. I've frustratingly wondered to myself "what am I doing wrong?"
Affirmations from the Graveyard
"Don't doubt in the dark what God gives you in the light." – anonymous
The course of events that I described took place over the course of more than fifteen years. You might read that journey and see a lot of success. That is true. Certainly, I am quite proud of my efforts.
But, when I'm most honest, I can admit the frustration. I don't feel like a failure. But, I can acknowledge that I often feel "a day late and a dollar short". I am fearful that my life will fall short of its potential.
If you glance back at the first six paragraphs of this article, you will see the pronoun "I" a total of twenty-seven times. Yes, twenty-seven.
"I" focuses on himself as the starting point.
"I" sets self-serving goals—intended to stroke his ego.
"I" defines his own parameters for success—based on his own aspirations.
"I" misses or rather ignores Pastor Rick Warren's assertion that it isn't about him because it threatens his very existence.
The frustration, desperation, anxiety in my life (and you in yours) are the work of "I".
When considering my own purpose-driven life, I can see that I am at my very best when I destroy my "I"—when my "I" dies.
God has you and me here to pursue His intentions for our lives. God desires to replace our "I" with His will.
Indeed, Jesus models this for us in Luke 22:42 as he speaks to the Father as his sacrificial death is imminent. "Father, if you are willing, please take this cup of suffering away from me. Yet I want your will to be done, not mine."
Jesus' own "I" sought to avoid the suffering. But, Jesus firmly establishes that God's will takes priority over his "I". Jesus' "I" died that night in the Mount of Olives as he prayed to the Father.
Certainly, if even Jesus has to slay his "I", so much more so must we.
For me, the battle with "I" continues. I must continually struggle with him to pursue God's design for my life with a spirit of joy and expectation. It's a daily battle.
Today, I push through the iron gates of the graveyard one more time. For me, it is a familiar scene. I was just here, yesterday in fact.
But, today is another struggle—different yet somehow the same.
Again, I must bury my "I".
I've learned the routine—just five affirmations will do the trick. But, sometimes they are so hard to really believe. Really hard.
Despite the resistance, here I go.
Five Affirmations to Live God's Will
Affirmation #1: "God, I trust you to direct my path. Today, I will believe in what I do not yet see."
Affirmation #2: "My gifts do not belong to me. My creator entrusts them to my care. Today, I will sow the best of my gifts and be content with the fruit that appear."
Affirmation #3: "Within me is a wellspring of hope that flows from a divine source. Today, I will drink from that fountain and lovingly share it with my neighbor."
Affirmation #4: "I rely on God, not myself or others, to be my daily bread."
Affirmation #5: "It's not about me. It's about the God in me."
With a heart of belief, the deed is done.
I can once again leave this austere place, content that my "I" is buried.
I leave here with the confidence that God is using me as an instrument of His will.
Yes, His will be done.
But, yes, I know. Tomorrow is another day. I'll be back.
Today, however, I've made a difference. My "I" is slain.
How about yours? I'd love to get your comments. Please SHARE if you find this helpful.