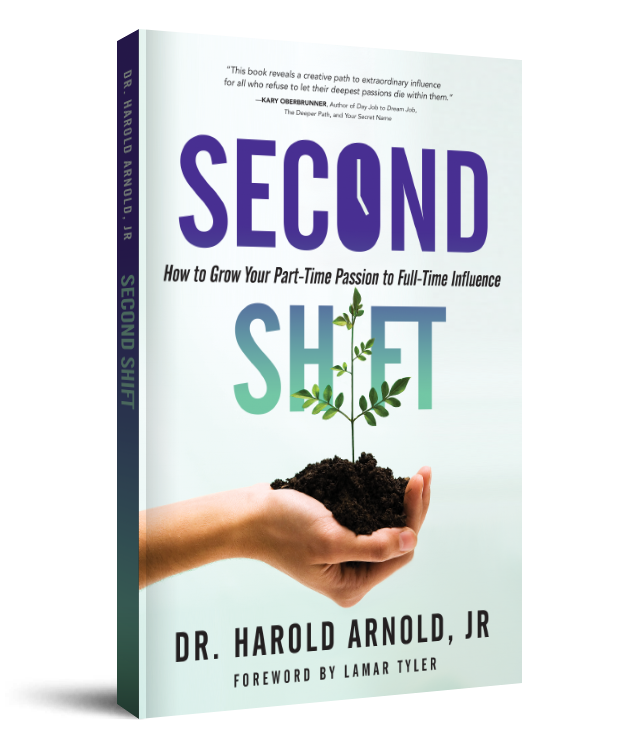 Podcast: Play in new window | Download
Subscribe: Apple Podcasts | Android | RSS
Show Agenda
Featured Presentation: Introducing Second Shift
Get your free copy of the 10 Proven Steps to Extraordinary Influence at haroldarnold.com
Faith in Focus: Jars of Clay
(2 Corinthians 4:7-9)
"But we have this treasure in jars of clay to show that this all-surpassing power is from God and not from us. We are hard pressed on every side, but not crushed; perplexed,but not in despair; persecuted, but not abandoned; struck down, but not destroyed."
Featured Presentation: Introducing Second Shift
This week's Leading You Home Podcast gives a sneak peek into my soon to be released book, Second Shift: How to Grow Your Part-Time Passion to Full-Time Influence by reading the book's Preface in its entirety.
Happy New Year.
As I read the book's Preface I pray that the importance of your second shift to you and the Kingdom of God becomes immensely clear.
Feel free to leave me a voicemail message with any questions or concerns by going to HaroldArnold.com and clicking "Send Voicemail" on the right side of the screen.
Get your FREE copy of the 10 Proven Steps to Extraordinary Influence at haroldarnold.com
Please do me a huge favor and click HERE to go to iTunes and leave me a rating and review. It will only take 2 minutes of your time. And, it means so much to me. And, just for you, I'll give you a shout out on the next show.