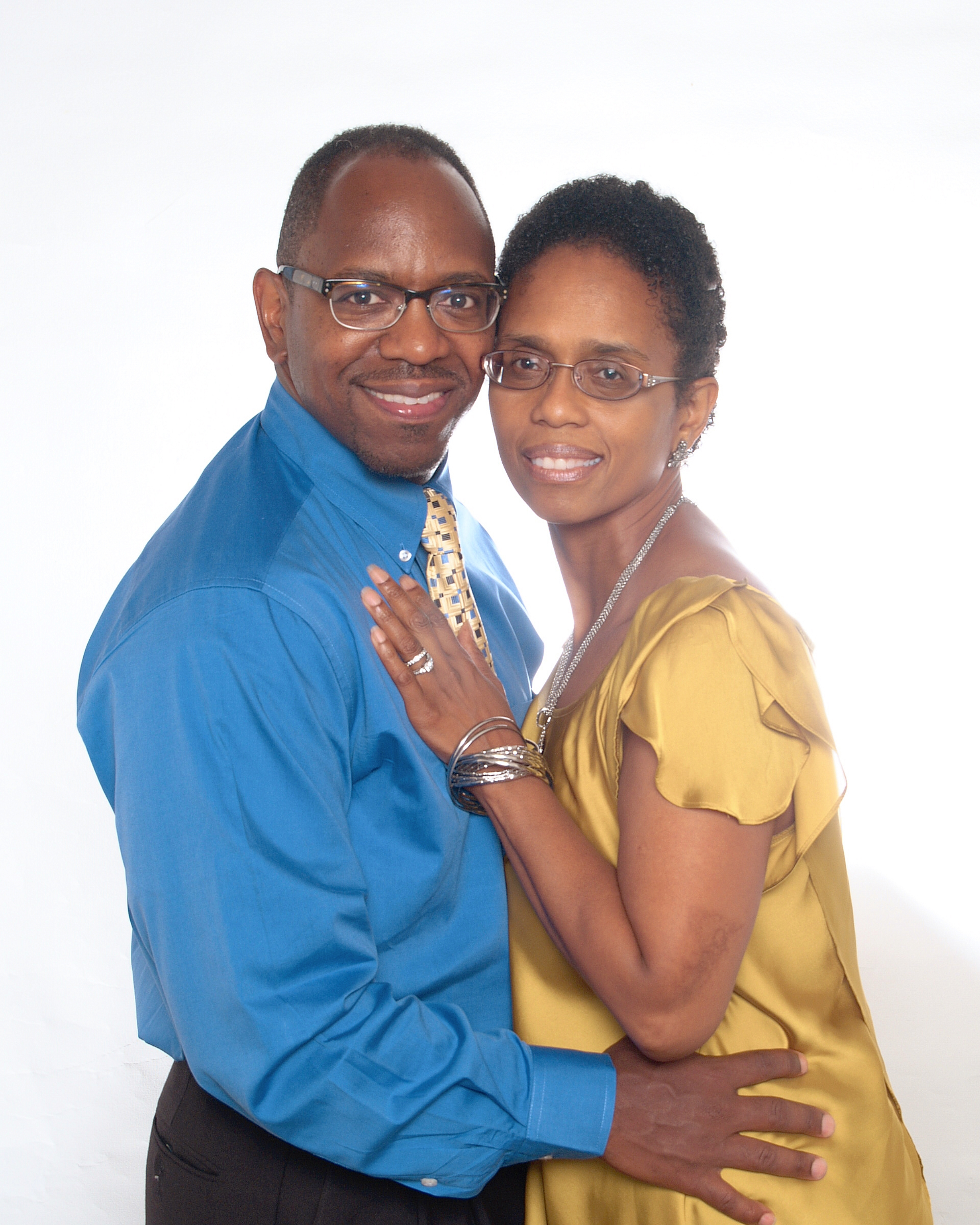 Biographical Sketch for Dr. Harold and Dalia Arnold
Dr. Harold L. Arnold, Jr. and Dalia W. Arnold, CPA are co-founders of Discovering Family International (DFI), an organization that educates and empowers healthy, God- centered family life. The Arnolds specialize in integrating theology, psychology, and culture in their resources and program delivery.
Dr. Harold is a social and organizational psychologist who specializes in developing family-focused culture in homes, places of worship, and business settings. He is author of two books by Judson Press, Marriage ROCKS for Christian Couples and the Marriage ROCKS for Christian Couples Leader's Guide, which are based on the Arnolds' own unique model for relationship-faith integration. Dr. Harold also trains Marriage and Family Leaders using his highly interactive and entertaining Redemptive Leadership workshop. Dr. Harold currently serves as executive director for the Christian Coalition for Black Marriage and Family where he leads a national initiative to positively influence African American families.
Dalia is a Certified Public Accountant with over 20 years of financial experience in profit and not-for-profit domains. Dalia is gifted for service. In addition to loving and serving
her husband and children with a sense of pride and excellence, she has received accolades for bringing that same spirit of excellence into her workplace and her ministry.
Education: Dr. Harold and Dalia met at Howard University where they both earned undergraduate degrees. Dr. Harold also earned doctorate and Master's degrees from Temple University in Social and Organizational Psychology. He also holds a Master's degree in Marriage and Family Therapy from Fuller Theological Seminary and a Master's in Systems Engineering from University Maryland College Park.
Service: Dr. Harold and Dalia have served as Children's/Youth Ministry Leaders over a bible quizzing competition for a large multicultural ministry. Dr. Harold has served on the editorial board of the Journal of Social Issues, as a former Director of Christian Education, and as adjunct faculty for a Christian university in the Philadelphia metropolitan area. He is also a member of the American Association of Christian Counselors.
Writer: Harold is a senior marriage and relationship columnist for Called Magazine. He has also contributed articles to Focus on the Family, Saved Magazine, Rejoice Magazine, Written Magazine, Precious Times, Hope for Women, Breath Again Magazine, and many others.
With all of their accomplishments, Harold and Dalia are most proud of their marriage of more than twenty years and their two wonderful children, Quilan and Kyrsten. The Arnold family resides in the Philadelphia metropolitan area.