Get the Unfair Advantage:
A book about the grace inspired path to winning at marriage!
Do you want a marriage that can never fail?
You may be surprised to learn that the Bible offers a guarantee that your marriage will never fail if as a couple you commit to use the unfair advantage Christ has given you.
Here are some of the benefits your marriage will experience after reading this book:
Awareness of the mental, emotional, and spiritual barriers that threaten your marriage
Practical tools to stay emotionally connected when life threatens to tear your marriage apart
Encouragement to enrich your faith walk as a team of two and a refreshing romance of friends
Gratitude for your strengths and differences as a couple and strategies to become people worthy of your dream marriage
Learn More
---
Your marriage deserves a chance to become all that God intended it to be
Isn't it time you were able to say your marriage rocks? Marriage ROCKS promises to challenge any tendencies in your marriage to maintain the status quo. Whether your relationship with your partner reaches the bliss of the mountaintop or the despair of the valley, Marriage ROCKS offers a challenge to discover the untapped potential of your relationship.
Here are some of the benefits you will experience after reading this book: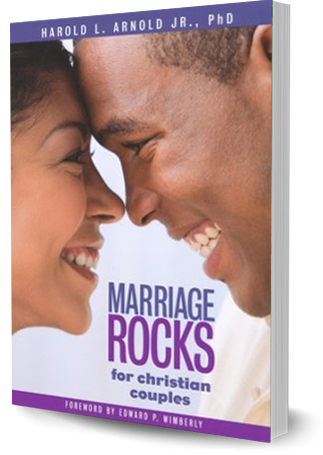 Understand how to become a redemptive spouse

Learn how to make sacrifices that your spouse will value

Gauge how to draw effective boundaries to protect your marriage and your personal self

Learn how to make your home and marriage sacred ground for growth

Develop a long-term commitment to marriage that impacts generations to come
"This resource is a real gem for couples and leaders who care about strengthening and deepening marriage vows. Grounded in biblical truths and psychological sensitivity, this book offers a treasure trove of ways to build on God as the Rock, the faithful One who provides shelter and hope in
the storms and serenities of marital life."
~ Judith Balswick, EdD
Senior Professor of MFT, Department of Marriage and
Family, Fuller Theological Seminary
Learn More
---
It's Time for the Second Shift:
How to grow your part-time passion to full-time influence!
Second Shift is a step-by-step plan for leveraging your passions as a path to extraordinary possibilities, especially suited for those pursuing them in the part-time margins of life.
Here are some of the benefits you will experience after reading this book:
Encourage you to believe that you can accomplish your life's ultimate purpose even within constrained time and resource parameters
Raise awareness of the mental barriers that diminish your reach and how to combat them
Understand the type of creativity you possess and why that matters
Develop listening skills that give direction to your passions and allow you to be heard in a noisy culture
Understand how to build loyalty and trust with your tribe
Learn More
---
The Leading You Home Podcast


Download and subscribe to this transformational podcast on building strong families and faith.
This is the podcast dedicated to helping families (families, marriages, parents, and other relationships) build transformational relationships in their homes and provide leaders with the resources to guide them in this process. Regardless of where your home life is right now, this podcast is created to light a path for the family by understanding that every person in the home has the responsibility to be a leader in all of the spheres in which they are placed. Ultimately, this podcast desires to lead adults, youth, and children towards the one place that matters most–home.
Wow! Congratulations on 70 podcast episodes! Persistence must be your middle name. Your words and insights are inspiring, soothing, funny, thought-provoking and real. Your work and your life is a true inspiration to me. Keep up the fantastic work!
– Doreen Amatelli-Clark

Dr, Harold has a huge heart 


by Kary Oberbrunner
Dr. Harold is a man with a mission. He's committed to help you grow personally and professionally. His podcast is a reflection of his belief in you. Listen and be blessed.
Encouraged and equipped! 

by Derevaune
Harold's podcast is quickly becoming an iTunes favorite for my husband and I. Not only do I walk away encouraged, but equipped to serve, and lead better in all areas of my life.
Learn More
---
Help aspiring authors and speakers perceive,  personalize, and promote the message God desires to share to the world through him or her.


Subscribe to the weekly Leading You Home Podcast on iTunes
Monthly fellowship to encourage aspiring authors, speakers, and ministers to cultivate their passions and expand their platforms 3rd Thursday each month from 7-9 pm on NCC Campus, 7500 Germantown Avenue, Grannum Hall A-1, Philadelphia, PA 19119.
Here are some of the benefits your marriage will experience after reading this book:
How to identify his/her passion and purpose
How to tap into his/her creativity
How to develop a winning mindset in the face of opposition
The methods and channels for sharing your message
How to identify and target the niche of people in most need of his or her message
---