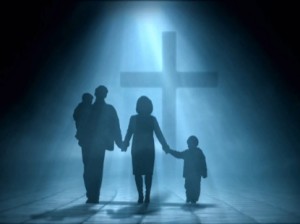 Podcast: Play in new window | Download
Subscribe: Apple Podcasts | Android | RSS
Show Agenda
Happy Memorial Day and Thank You to all Veterans
Featured Presentation: Five Habits of Purpose-driven Families
Featured Presentation: Five Habits of Purpose-driven Families
My special guest Kyrsten Arnold (my teenage daughter) joins me in the studio to talk about what it means to be a purpose-driven family.
Is your family purpose-driven? In other words, is your family influencing each other and the community in a way that reflects the Creator? There is one way to tell. How well is your family practicing the following five habits that all purpose-driven families pursue?
I feel like it is an important notion in a culture where family life continues to face enormous internal and external financial, education, and employment stressors just to name a few.
The result is that marriages are strained. Parent-child relationships are shallow. Siblings are often disconnected and acting out. Elderly parents feel alienated. Even many singles struggle to maintain vital, life-giving relationships.
What is the problem?
The issues are certainly multifaceted. I believe, however, that at the core of the problem is a purpose deficit. Singles, couples, and families are going through the motions of life without a central guiding purpose or core identity.
Purpose-driven families engage in behaviors that become practices that develop into habits. Habits, when developed early enough in one's life journey,  tend to become trans-generational. I invited my daughter to join me this week to really convey this trans-generational aspect of purpose.
It is with this desire in mind that I offer these five habits for your consideration. You can read more detail on this topic by clicking HERE.
5 Habits of Purpose-driven Families
Habit #1: Encourage Big Dreams
Habit #2: Develop Blind Faith
Habit #3: Walk a Narrow Path
Habit #4: Recognize Divine Direction
Habit #5: Risk Courageous Leadership
So, there you have the five habits of purpose-driven families. How does your family compare?
Regardless of your current standing, it is never too late to move your family towards its purpose. Every journey begins with the first step.
Are you ready to take that step to move your family towards its purpose? Generations of your family are depending on you to make the best decision. It starts with a dream. Do you have a big one?
Leave a comment and let me know yours.
If this episode has been encouraging to you, I would appreciate you leaving rating and/or review on iTunes or Stitcher. That will help me tremendously.