The Leading You Home Podcast is a weekly podcast dedicated to revolutionizing the way leadership is envisioned. Leadership is influence. The Leading You Home Podcast helps organizations (businesses, families, ministries) build transformational relationships that convert to the bottom line.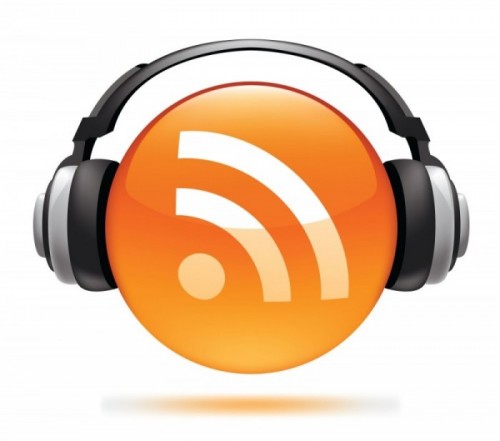 I post on Thursday of each week. If you subscribe, you will automatically get every episode for free.
You can subscribe through iTunes or RSS. However, I would also suggest that you use a podcast application on your iPhone or Android phone.
I personally use the iOS Podcast application. In the past, I've used Downcast. But, there are several others.
These applications make discovering, subscribing, and listening to podcasts so much easier. The biggest advantage is that you don't have to load iTunes on your computer, subscribe, and then manually sync to your phone. You can do the whole thing from within the app. They also automatically update your podcasts every time a new episode is released.
Podcast Archive

| # | Title | Released |
| --- | --- | --- |
| 125 | 10 Things You Must Say to Save Your Spouse's Life | 02/20/2018 |
| 124 | Why We Must Heal the Church | 02/11/2018 |
| 123 | 17 Books, 17 Success Lessons from 2017 (Part 3 of 3) | 01/31/2018 |
| 122 | 17 Books, 17 Success Lessons (Part 2 of 3) | 01/20/2018 |
| 121 | 17 Books, 17 Success Lessons (Part 1 of 3) | 12/31/2017 |
| 120 | How to have a Wealthy Marriage | 12/21/2017 |
| 119 | How Millennial Marriage Thrives | 11/28/2017 |
| 118 | How to Discern God's Presence | 10/29/2017 |
| 117 | What Color is Your Faith? | 10/08/2017 |
| 116 | If It Ain't Broke, Break It | 09/03/2017 |
| 115 | Students' Perspectives on Podcasting Your Passion | 08/04/2017 |
| 114 | How to Build a Healing Home | 05/27/2017 |
| 113 | An Unfair Faith – How Renewed Minds Transform Relationships | 04/26/2017 |
| 112 | How to Replace Scarcity with an Abundance Mindset | 02/24/2017 |
| 111 | The Goal-setting Habits of Thriving Couples | 12/31/2016 |
| 110 | The Prayer HABIT: Perfecting Prayers for a Thriving Marriage | 12/01/2016 |
| 109 | Eight Commitments to a Marriage Back Guarantee | 09/19/2016 |
| 108 | Why Magical Leadership Begins at Home with Lee Cockerell | 09/06/2016 |
| 107 | How to Create a Porn-Free Home | 08/12/2016 |
| 106 | How to Write, Speak, and Minister with Extraordinary Influence | 07/06/2016 |
| 105 | How to Not Be a Value Vampire | 05/19/2016 |
| 104 | How Our Kids Got Full Tuition Scholarships for College and Yours Can Too | 04/30/2016 |
| 103 | Top 10 Things Every Parent Needs to Know About Teens and Sex | 04/16/2016 |
| 102 | Five Daily Prayers to Say Over Your Children | 03/30/2016 |
| 101 | Discovering Your Voice Through Podcasting with Jody Maberry | 03/18/2016 |
| 100 | Discovering the Work You Love with Dan Miller | 03/05/2016 |
| 99 | A Love That Lifts: How to Show Love that Conquers All | 02/25/2016 |
| 98 | 10 Signs to Know You've Found Your Life's Purpose | 02/16/2016 |
| 97 | Four Unconventional Ways to Your Spouse's Heart on Valentine's Day | 02/09/2016 |
| 96 | How to Keep Your Marriage in MOTION | 02/02/2016 |
| 95 | Turn the Page of Your Life's Story | 01/26/2016 |
| 94 | How to Deal with Difficult People | 01/18/2016 |
| 93 | Discovering Oz: The One True Path to Security | 01/11/2016 |
| 92 | Introducing Second Shift | 01/02/2016 |
| 91 | Leadership in the Trenches with the Thrive Network's Charles Archer | 12/27/2015 |
| 90 | The 7 Rings of Marriage with Jackie Bledsoe | 12/20/2015 |
| 89 | How to Master Your Margin | 12/16/2015 |
| 88 | What is Your Personal Economy Priority? | 12/08/2015 |
| 87 | How to Tap Your Resilience Power | 11/29/2015 |
| 86 | How to Craft a WINfluential Voice | 11/21/2015 |
| 85 | How to Reach Your Max Potential in One Hour | 11/15/2015 |
| 84 | How to Create Your Future | 11/08/2015 |
| 83 | How to Discern Your Unique Calling | 11/01/2015 |
| 82 | Why Monopoly teaches You Everything You Need to Know about Finances | 10/24/2015 |
| 81 | How You Can Discover Your More | 10/17/2015 |
| 80 | The 10 Practices of Redemptive Leaders | 10/11/2015 |
| 79 | How to Teach Relationship Skills to Young Adults | 10/04/2015 |
| 78 | How to Know Your Life's Mission | 09/27/2015 |
| 76 | How to Save Money That You Don't Even Have | 09/12/2015 |
| 74 | 5 Practices to Protect Your Marriage from Ashley Madison | 08/29/2015 |
| 73 | 5 Reasons You Should Start a Podcast | 08/23/2015 |
| 72 | How to be a High Impact Leader Everywhere that Matters | 08/15/2015 |
| 70 | 26 Things I Wish I Knew Earlier About Platform-building and Publishing | 08/01/2015 |
| 67 | Generation One – Teaching Your Children about Wealth | 07/11/2015 |
| 66 | How to Raise Your Children to be Leaders (Part 3) | 07/02/2015 |
| 65 | How to Raise Your Children to be Leaders (Part 2) | 06/25/2015 |
| 64 | How to Raise Your Children to be Leaders (Part 1) | 06/21/2015 |
| 63 | How to Develop a Listen Habit at Home | 06/13/2015 |
| 62 | The 50 Things I'd Tell My Younger Self | 06/06/2015 |
| 61 | How to Unleash Your Prayer Power [with Guest: Dee Marshall] | 05/29/2015 |
| 60 | Why Generosity Improves Your Life Philosophy | 05/22/2015 |
| 59 | Keys to Effective Listening | 05/15/2015 |
| 58 | Ruth's Prayer: The Secret to a Long-lasting Marriage | 05/08/2015 |
| 57 | Three Keys to a More Intimate Marriage | 05/01/2015 |
| 56 | How to Be a H.E.R.O. Husband | 04/24/2015 |
| 55 | Why You Need the Voice of a Slave | 04/17/2015 |
| 54 | How to Recover Your Marriage Mojo | 04/10/2015 |
| 53 | Find Your Voice, Write Your Book with Guest Kimanzi Constable | 04/03/2015 |
| 52 | How to Blog Your Passion with Guest Jonathan Milligan | 03/26/2015 |
| 51 | Where Business Meets Ministry | 03/19/2015 |
| 50 | 10 DreamBusters to Stop Immediately | 03/13/2015 |
| 49 | Three Questions to Climb Your Dream Ladder | 03/05/2015 |
| 48 | How the SI Swimsuit Edition Made Me Wiser | 02/27/2015 |
| 47 | 7 Affirmations to Slay your DRAGONS (Part 2) | 02/20/2015 |
| 46 | Slaying the DRAGONS of Your Dreams Part I | 02/13/2015 |
| 45 | 7 Signs to Know that You're Married on Purpose | 02/08/2015 |
| 44 | The Forrest Gump Guide to Authenticity | 01/31/2015 |
| 43 | The Day "I" Died: 5 Affirmations to Live God's Will | 01/23/2015 |
| 42 | 3 Keys to Wealth in the New Economy | 01/18/2015 |
| 41 | Running for Your Life: 5 Lessons to Your Best You | 01/10/2015 |
| 40 | The Year of Commitment | 01/01/2015 |
| 39 | 3 Questions to Find the Perfect Christmas Gift | 12/24/2014 |
| 38 | The Posture of Influence | 12/20/2014 |
| 37 | How to Build a Marriage No Matter What? | 12/12/2014 |
| 36 | 15 Goals Everyone Should Pursue in 2015 | 12/05/2014 |
| 35 | Four Steps to a Grateful Thanksgiving | 11/27/2014 |
| 34 | How to Fail Your Way to Success | 11/21/2014 |
| 33 | Five Ways to Thrive in Your Cross-Cultural Marriage | 11/13/2014 |
| 32 | 5 Biblical Lessons to Keep Your Marriage Fresh | 11/07/2014 |
| 31 | Unleashing the Power of Your Relational Brand | 10/31/2014 |
| 30 | The 20% Commitment that Yields 80% Growth in Your Marriage | 10/27/2014 |
| 29 | 10 Practices for a Dad to Maximally Influence His Daughter | 10/19/2014 |
| 28 | How to Truly Apologize and Recover Your Relationships | 10/10/2014 |
| 27 | 10 Unspoken Things Husbands Wish Their Wives Would Do | 10/03/2014 |
| 26 | A More Truthful Approach to Christian Parenting | 09/26/2014 |
| 25 | Why Everyone Needs a Role Model | 09/19/2014 |
| 24 | 10 Habits for Raising Academically Successful Kids | 09/14/2014 |
| 23 | Elevate Your Life with a Smarter Yes | 09/05/2014 |
| 22 | My Vegetarian Breakthrough: 12 Months, 12 Lessons, 1 Answer (Part 2) | 08/30/2014 |
| 21 | My Vegetarian Breakthrough: 12 Months, 12 Lessons, 1 Answer | 08/22/2014 |
| 20 | Three Ways to Celebrate Blended Families | 08/14/2014 |
| 19 | Five Steps to Maximize Your Relational Footprint | 08/08/2014 |
| 18 | How to Avoid the 50-50 Relationship Trap | 08/02/2014 |
| 17 | Are You on the Wrong Side of Being Right? | 07/24/2014 |
| 16 | How to Communicate Everything Better | 07/16/2014 |
| 15 | How to Breathe Life Into Your Marriage | 07/09/2014 |
| 14 | Four Steps to True Wealth in Marriage (Podcast) | 07/02/2014 |
| 13 | Is Your Church Losing Your Family? | 06/24/2014 |
| 12 | Are You a Father or a Dad? | 06/17/2014 |
| 11 | 3 Steps to Your Miracle? | 06/10/2014 |
| 10 | Marriage is NOT about love | 06/03/2014 |
| 009 | Five Habits of Purpose-driven Families | 05/27/2014 |
| 008 | Finding Fathers & Families | 05/20/2014 |
| 007 | 7 Leadership Lessons That My Mom Taught Me | 05/13/2014 |
| 006 | 10 Signs that You're Poised for Kingdom Influence | 05/07/2014 |
| 005 | 10 Reasons Why I'm Glad I Was a Virgin When I Married | 04/29/2014 |
| 004 | 5 Steps to Developing a Family Mission | 04/22/2014 |
| 003 | 5 Golf Lessons to Transform Your Home | 04/15/2014 |
| 002 | Top 10 Things Husbands Wish Their Wives Understood About Sex | 04/08/2014 |
| 001 | Three Steps to Effectively Lead Your Home | 03/29/2014 |